Equip Students with Tools for Staying Emotionally Well
StrongMinded boosts the SEL skills needed for students in grades K-12 to stay emotionally well. With hundreds of bite-sized lessons and activities that can be combined into personalized playlists for learners, our solution fits easily into ongoing classroom instruction. StrongMinded is simple for counselors, social workers, or other mental health professionals to implement into their daily practices — adding more flexibility to how you support your students.
Explore StrongMinded for Your School or District
A flexible, easy-to-use digital solution perfect for any school setting — in person, virtual, or a combination of both.
Embolden your students' social emotional skills growth
Elevate your schools with research-based design
Empower your teachers with tools to drive personalization
Accessible, Engaging, and Meaningful SEL
Lessons are short and informative with instruction driven by relevant and engaging media including video, comics, interactives, animations and infographics. From "Making an Action Plan to Achieve a Goal" to "Identifying the Benefits of Facing Challenges," StrongMinded walks K-12 students through a diverse set of topics and concepts in an accessible, engaging, and meaningful way.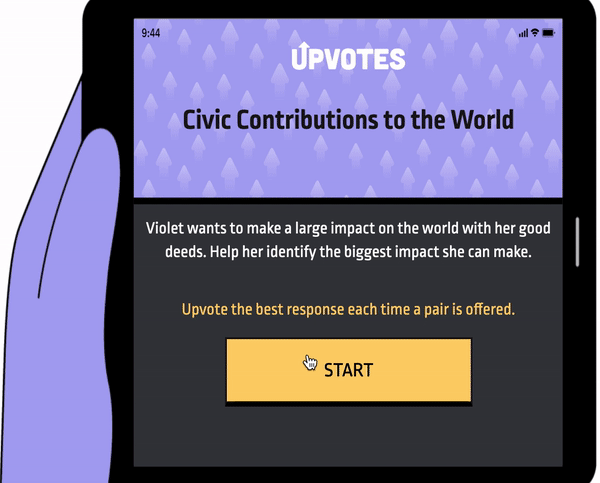 Emboldening Student Agency and Growth
We know every student faces different challenges. With hundreds of succinct and powerful mini-lessons, StrongMinded SEL gives them the opportunity to explore and chart their personal journey through a wide variety of CASEL-aligned topics. To help share and track their learning, K-12 students can view and interact with an intuitive dashboard and progress meter.
Assessments to Monitor and
Encourage SEL Growth
StrongMinded includes a Social and Emotional Learning Self Inventory, based on the open resource survey assessment developed by the Washoe County School District, CASEL, and the University of Illinois-Chicago. The survey assessment helps K-12 students identify areas of strength and areas in which to grow their social emotional skills. Results are shared with students and their teachers for each CASEL competency. Teachers also see greater detail, with a view of subcategories within each CASEL competency. Both a short and long version of the survey are available for teachers to share with an individual, group, or entire class.
SEL for K-5 Students
Equip your K-5 students with the necessary tools to stay emotionally well, maintain positive identities, and build healthy relationships. Students can e hundreds of bite-sized, relatable lessons containing videos, interactives, and other activities that fit easily into ongoing classroom instruction. Teachers can also assign lessons to the whole class, small groups, or individuals.
Flexible Tools to Drive Personalization
Educators can personalize learning by sharing individual lessons or creating and sharing lesson playlists with individuals, to the whole class, or to specific student groups. To help address current challenges, our team has curated an activity playlist for educators to use or share with their K-12 students!
Tammy McKeown, Ph.D.
StrongMind Research Scientist
StrongMinded Transforms How Your School or District Teaches SEL
StrongMinded SEL is designed around research and aligned to the CASEL competencies. StrongMinded leverages student agency and teacher expertise about their K-12 students in a flexible approach, developed to be integrated into regular classroom curriculum. The intuitive tool provides students and teachers a unique opportunity to address a wide range of SEL learning objectives based on personal experiences and needs. Read the research driving our design.
Emboldening
Student Social Emotional Growth
Flexible, bite-sized lessons
Interactive dashboards showcasing achievements as they complete activities
Hundreds of practical lessons and examples
Relevant materials students may not have previously had access to or felt comfortable asking for
Empowering
Teachers to Support their K-12 Learners
Detailed teacher guides to drive usage
Dashboards for real-time insight into student progress
Quickly assign activities to the whole class, small groups, or individuals
Ability to create or use suggested playlists to help teachers address specific changes
Elevating
Schools with
Research-Based Design
Flexible strategies & practices that promote student agency & teacher decision-making
Individualized learning experiences for students through teacher assignment or personal exploration
Immediate and meaningful formative feedback that motivates learners
Student dashboards showing progression to encourage growth and motivate usage
StrongMinded qualifies for the Elementary and Secondary School Emergency Relief Fund of the CARES Act and title funding under ESSA!
Read about funding!
Interested in learning more about StrongMind?