Equip Students with the Tools 
to Stay
Emotionally Well in School
CASEL-aligned and Digital Promise-certified for research-based design
Embolden
students' social emotional growth:
Flexible, bite-sized lessons

Current, relevant content designed for today's students

Explore topics of personal interest

Dashboards for self-tracking SEL growth
Empower
teachers with tools to drive personalization:
Easy-to-assign lessons for a class, a small group, or individual students

Use our playlists or build your own

Dashboards for real-time insight into student progress

Teacher guides to drive usage
Elevate
your school with research-based design
Flexible strategies to promote student agency and teacher decision-making

Personalized learning through teacher assignments or learner exploration

Immediate, meaningful formative feedback that motivates learners

Student surveys for initial measures and tracking SEL growth
StrongMind received the highest level of research-based design certification from Digital Promise. This product certification serves as a rigorous, reliable signal for district and school administrators, educators, and families looking for evidence of research-based educational technology products.
A flexible, easy-to-use digital solution perfect

for 
any K-12 setting —

in person, online, or a combination of both.
Accessible, Engaging, and Relevant SEL
Every student faces different challenges. StrongMind SEL gives them the opportunity to explore succinct yet powerful mini-lessons relevant to their personal journeys. Short, easy-to-digest instruction is driven by rich media — videos, comics, interactives, animations, and infographics. Opt-in scaffolds support all learners, including text-to-speech and translation.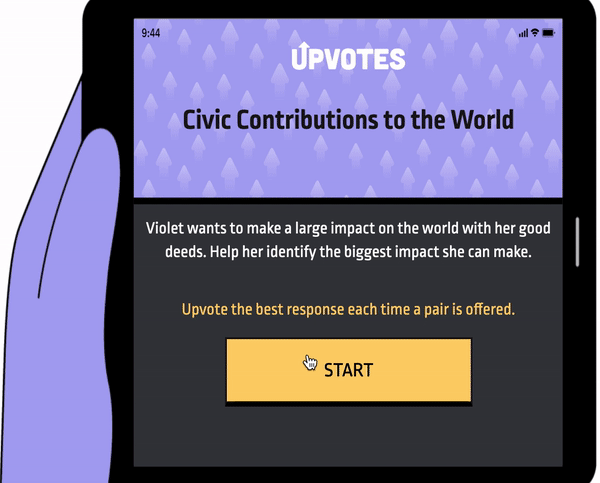 Encourage Student SEL Growth and Agency in School
K-12 students can chart their personal journeys through a wide variety of CASEL-aligned topics using personal dashboards and progress meters. If any lessons or playlists are assigned to them by a teacher, students can easily view them in an "Up Next" menu.
Flexible Tools to Drive Personalization
Teachers can personalize learning by sharing individual lessons or playlists with individuals, an entire class, or a small group. StrongMind also offers curated playlists.
Survey Assessment to Monitor and Encourage SEL Growth
StrongMind SEL includes a Social and Emotional Learning Self Inventory with several forms. The survey is designed to help students identify their areas of strength and areas to grow their SEL skills. Results are shared with teachers and learners for each CASEL-aligned competency.
Let StrongMind Transform how
your School Addresses SEL!
Tammy McKeown, Ph.D.
StrongMind Research Scientist
StrongMind SEL qualifies for the Elementary and Secondary School Emergency
Relief Fund of the CARES Act and title funding under ESSA!
Read about funding!
Interested in learning more about StrongMind SEL?