Digital Innovation for K-12
You have the vision—we have the building blocks.
Choose an entire solution or just the parts you need. Don't settle for good enough.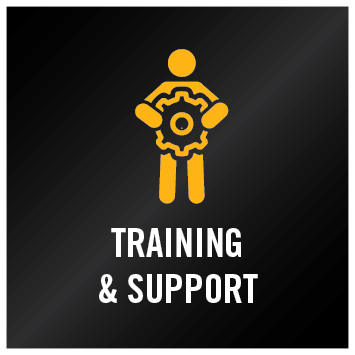 The only solution designed specifically for hybrid learning in grades K-12.
Developed with flexibility for the unique uses of time and space with hybrid learning

Engaging, interactive, and scaffolded digital content for self-paced learning

Embedded project-based learning for applied critical thinking and collaboration

Social Emotional Learning

that can be personalized and used in groups 

Direct instruction lesson plans, pacing guides, graphic organizer library, interventions, and extensions
Online learning that doesn't try to replicate the regular classroom.
Equitable, personalized, and flexible to empower K-12 learners

Immersive digital curriculum with opportunities for asynchronous and synchronous learning

Social Emotional Learning

designed for the specific needs of virtual learners

Robust teacher resources, real-time data to power instructional decisions, communication tools designed to engage, and access to 24/7 support

Community engagement services to attract, recruit, and retain students to build your school community
When students have more options, they thrive.
Immersive digital curriculum for grades K-12 combined with direct instruction lesson plans powers blended learning

Social Emotional Learning

designed for flexible learning models

Real-time data to drive personalized learning and small group collaboration

Robust implementation planning and ongoing support for a blended model tailored to your local needs

Community engagement to tell your blended learning story 
Digital courses and tools tailored to meet the needs of your local alternative program.
Personalized self-paced learning with opt-in scaffolds to support the needs of all learners
A complete catalog of courses aligned to state standards and graduation requirements
Options to accelerate learning for credit recovery or where students are running out of time to graduate

Multiple means of assessment,

including formative and summative assessments ranging from no-stakes practice to high-stakes measures of mastery

Real-time insights

to guide data-driven instructional decisions and provide

targeted feedback
If students need to catch up on some credits or want to get ahead, we have the courses and resources to help make that happen.
Standards-aligned digital courses for ELA, Math, Science, and Social studies
Flexible teacher tools to personalize learning and meet students where they are
Opt-in scaffolds to support students in self-paced learning, such

read-aloud, translation, a digital dictionary, videos with closed captioning, and annotations

Key insights to keep learners on track to meet their goals
Tailored implementation support that lets schools determine what their students need in order to meet graduation requirements
Give all learners the opportunity to thrive this summer
A complete catalog of core and elective courses that be easily adapted to meet your local summer school schedule
Eliminate learning loss and support all learners with opt-in scaffolds
Flexibility to catch up on or earn extra credits
Robust teacher resources such as l

esson plans and tools to create their own original content to enrich

instruction

.

Prepare for back to school 2023 with key core courses
School leaders continue to research innovative instructional approaches — including virtual and hybrid programs — and provide flexible learning models for their students. StrongMind solutions give schools the building blocks needed to accomplish their goals of moving education to its 'next generation.' 
Melissa Slone
Senior Vice President, Sales and Services
Developed for synchronous, asynchronous, or a combination of both types of instruction
Aligned to state standards and Quality Matters-approved
Scaffolding to provide equity and meet the needs of all learners
Pedagogy based in learning science to boost student achievement in your district
Teacher tools to bolster effective instruction
Content delivery to meet your local needs — our LMS or cartridges for your LMS
Explore StrongMind Digital Courses
StrongMind digital courses provide an immersive, impactful learning experience for K-12 students — and teachers remain central to student success. Schools and districts can opt for instruction from their local teachers; our highly qualified, certified teachers; or a combination of both. StrongMind teachers:
Emphasize building strong relationships with their students
Collaborate with school advisors and administrators
Provide personalized support for individual learners
Authentically engage and connect with students multiple times a week
Instruction methods and frequency of synchronous learning are tailored to meet the local needs of each school or district.
Connect to learn more about StrongMind Instruction
Personalized SEL for K-12
Equip your K-12 students with the tools to stay emotionally well in school
Engaging and relevant SEL

Snack-sized lessons that integrate easily into other learning

Design that emboldens student agency and growth

Multiple tools for both students and teachers to drive personalization 

Requires minimal teacher training to get started
Check Out StrongMinded SEL
StrongMind digital courses and SEL qualify for the Elementary and Secondary School Emergency Relief Funds and title funding under ESSA!
"One-size-fits-all" doesn't work for schools and districts.
We take the time to learn about the unique challenges you want to solve.
Get a Personalized Demo