Time to Take a Step: Spend the Dollars
Read our latest white paper!
Let's Reimagine School
Traditional school doesn't work for everyone. Join us to explore how offering new options and expanding them to more types of districts, including urban districts, may be the key to bringing missing students back to school communities.
Innovate with the StrongMind K-5 Solution
for Hybrid, Blended, and Virtual Learning
STRONGMINDED SEL
StrongMind Awarded Research-Based Design Certification from Digital Promise!
Innovate with Hybrid Learning
for Back-to-School 2023
Discover Hybrid Learning that Works
Explore our Virtual Solution
for Back-to-School Fall 2023
The StrongMind Difference for K-12
We have been reinventing the learning experience for 20 years.  We've done virtual,
and we've done hybrid.  We understand the keys to success for flexible learning.
You have the vision —
we have the building blocks
Choose the entire StrongMind solution,
or just the parts you need.
StrongMind provides tailored solutions where:
Digital technology is used purposefully
Teachers still teach
Students collaborate
Flexible learning promotes thriving students, families, and communities
Click each box to see how we're innovating!
Digital Curriculum for K-12
Education Solutions & Services
The StrongMind hybrid solution combines the best of traditional and digital learning, giving K-12 students flexibility and empowering teachers to focus on building relationships with their learners. With the only curriculum designed specifically for hybrid learning, our solution blends self-paced learning, teacher-led activities, and project-based learning (PBL). 
Immersive, interactive, and scaffolded digital content for independent learning

More opportunities for targeted and timely feedback

Embedded PBL for applied critical thinking and collaboration

Rich teacher resources, including pacing guides, interventions, extensions, and more

Added flexibility for small and large group instruction
Explore StrongMind Hybrid Learning
Virtual/Online Learning Solution
The StrongMind virtual solution blends personalized self-paced learning, teacher-directed synchronous learning, small group collaboration, and authentic project-based learning (PBL). Our 100% online curriculum immerses K-12 students with interactive, scaffolded, and relevant digital content. Our solution can be turn-key or tailored to your local needs.
Real-time and actionable insights for students, learning coaches, teachers, and administrators

Digital curriculum made specifically for virtual/online learning

Robust educator resources that are both course and activity-specific, including pacing guides, unit overviews with activity lesson plans, and PBL plans
See Our Virtual Solution!
Digital Curriculum for K-12
Immerse your students in the learning. StrongMind digital courses and curriculum for K-12 learners are designed with the flexibility to support your local innovation, pedagogy based in learning science, and with teacher tools to bolster effective instruction. To immerse students in the learning, our curriculum was created using the following principles:
Social Emotional Learning (SEL) for K-12
StrongMinded SEL provides seamless, personalized social and emotional learning for K-12 students, building essential skills to support them now and in the future with college, career, and life. With hundreds of bite-sized lessons that can be combined into customizable playlists, StrongMinded is the only SEL solution that is instructor and student-driven.
Flexible tools to drive personalization

Hundreds of engaging and relevant activities for K-12 learners

Multiple ways for students to engage with content—videos, interactive media, infographics, and comics—all with dynamic feedback

Digital Promise certified with the highest level of Research-Based design

Real-time insights to guide teacher support
Check Out StrongMinded SEL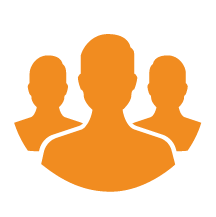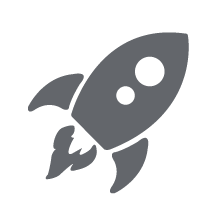 Search Engine Optimization
Educational Services and Solutions
Developed and customized to meet your local needs, our services and solutions include:
Governance, policy, compliance, and accountability

Human resources, support staff, teaching and administrative staff

Teaching and learning professional development

Student services

Technology planning, implementation, and ongoing support
Innovate With Us
Hear from StrongMind Users!
The multimedia in courses is informative and entertaining, and has been very helpful for me as a student.

CASSANDRA WEIL

Senior at Primavera Online High School, Arizona
The best online course I have seen! The perfect blend of high quality and extremely engaging curriculum.

SIIA CODiE Judge

SS301 Civics and Government Course